Extra IR Stuff - Leap Frog LF-IRX-RX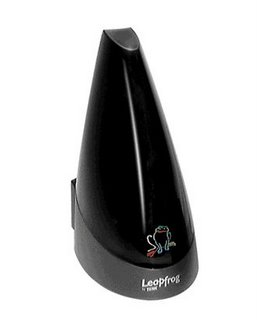 We somehow end up with many extra IR components sitting around our shop. These are one off items that are taking up space and we have to get rid of them. We could put them up on e-bay, but the e-bay and paypal fees are so much it's not even worth it. I decided I'll start posting the stuff here to to avoid those fees (essentially saving the buyer money) and keep this stuff out of our local landfill.

Today I have an extra Leap Frog add-on receiver for the LF-IRX system Model LF-IRX-RX. I don't think they make this thing anymore, but if you have the original system you can expand it with this extra receiver.

In the box:
(1) IR Receiver
(1) AC adapter
(1) IR Blaster (I don't even know why this is in there, but hey it would cost you an extra $6 to get one of these on the main page of this site)

$15 shipped with payment via google checkout. E-mail to make a deal.
Link to this post:Extra IR Stuff - Leap Frog LF-IRX-RX