Special order items and great ideas for home theater control
Xantech RT8 IR Router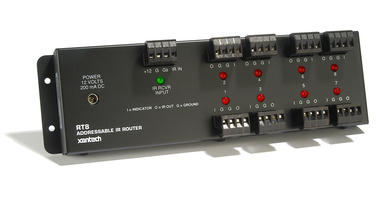 The Xantech RT8 IR Router has 8 individually controllable IR blaster ports. Each port is enabled via your IR remote allowing a single remote to individually control up to 8 set top boxes fo the same type.
Ocelot
Features:

› 2-way X10 compatibility, IR capability, and control of almost anything
› Control 256 X10 devices and execute up to 1024 IR commands
› Expandable with up to 128 expansion modules
› Features built-in RS-232 port for programming by a PC
Available expansion modules:
16 Zone IR Module
I/O Modules
Touch Screens
Example Applications:
The ocelot was used along with an I/O expansion module in several episodes of Monster House on the discovery channel. In one episode contact switches were connected to piano keys which where then wired to an I/O expansion module. The ocelot was programmed to control a CD player via an IR link such that a 30 second music clip was played when one of the piano keys were pressed.
Custom programming is also available
16 Zone IR Expander
Expand IR outputs 16 at a time
16-Zone IR Output Module for the Leopard II Touchscreen allows you to independently control 16 IR outputs
Leopard II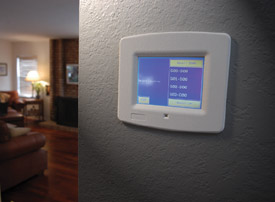 X10 Serial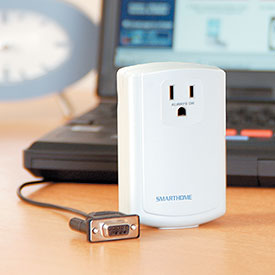 Sales tax will be added to all NJ shipments